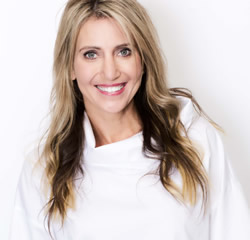 Founder and Managing Director

Mellissah Smith is a leading marketing expert having pioneered two specialist marketing firms into operations all over the world.

With 20 years experience, Mellissah has worked with over 200 companies, emerging and large multinational, on developing and executing strategic marketing campaigns.

From developing strategic marketing plans to re-inventing old brands in a changing market place, Mellissah has creative flair, business acumen and a knowledge of all aspects of marketing. She has also worked extensively in marketing and communications for companies listing on the ASX in both the small cap and large corporate arenas.

As a marketing consultant, the value Mellissah gives to organisations is unparalleled. Her credentials are backed by a strong gut instinct on what the market wants and she has no hesitation in challenging the status quo in ensuring that clients don't go off track and focus too heavily on what they want, rather than what their customers want.

Mellissah has written books on marketing, produced and edited magazines. However, it's when she has created campaigns that have achieved results and mentored young marketers around the globe, that she has really hit her mark.

Her blog is widely read and when she writes on a topic, her blog typically comes up on the first page of the topic; think David Jones saga, Jennifer Hawkins and alike. This is powerful for clients, their products and services and for getting an opinion across to the market.

Training marketing consultants to not only think about what marketing they are doing for clients, but how they can better understand a business plan and a firm's goals, means that the Marketing Eye concept is well received and is on the road to becoming one of the most successful marketing companies globally.

Her expertise spans across the following sectors:
Technology
Biotechnology
CRM
Transport and Logistics
Property
Professional Services
Recruitment
Wine
If you would like to speak to Mellissah Smith on how she can help your firm achieve your sales goals and build your brand to new heights, contact us today!