Amber Perry - Marketing Executive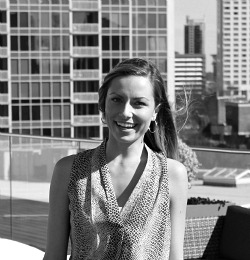 Amber is a vibrant young lady who came from a spirited military family where she experienced different cultures and from there her wanderlust grew.

She is a graduate of The University of Georgia where she studied advertising and marketing. This allowed her to take the menagerie of experiences and parlay them into a creative career with endless possibilities. Amber enjoys working at Marketing Eye and loves making a positive impact on her clients at Marketing Eye.

If you would like to speak with Amber about how Marketing Eye's services can benefit your business, please contact us.